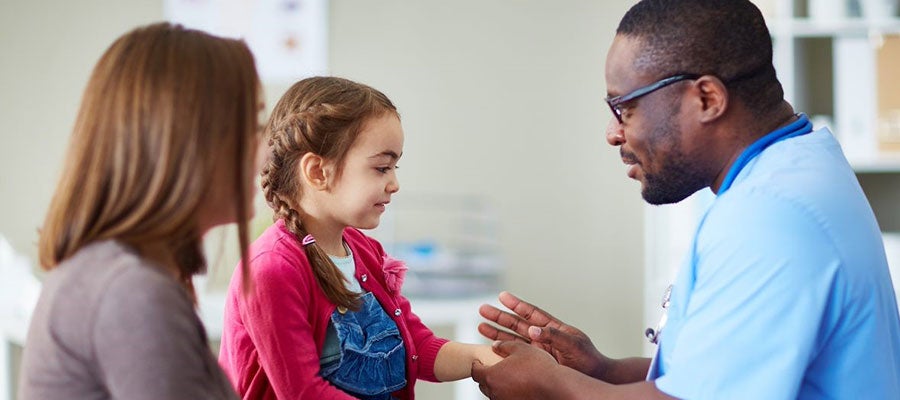 Population Health Resources for Boards
On this podcast, AHA offers part one of two podcasts on rebuilding maternity services at a critical access hospital. Cristen Page, M.D., executive dean of UNC School of Medicine and Jeff Strickler, CEO of Chatham Hospital UNC Health Care, Siler City discuss the strategic need and clinical case for maternity services at this small, rural community.
Working with community partners across the country, the AAMC Center for Health Justice has released the 10 Principles of Trustworthiness. The principles, and accompanying videos and toolkit, were co-developed by community stakeholders as a guiding compass for organizations from any sector to demonstrate trustworthiness to their communities.
To move the needle on community health, hospitals and health system boards are recognizing the importance of aligning their organizational efforts and partnering with others in their communities.
To address gaps in care, hospitals and health systems are analyzing and sharing data and deploying outreach and resources through cross-sector partnerships.
Disparities in COVID-19 outcomes serve as an important reminder for trustees and senior leaders to reinforce the work in our communities to address underlying causes of health disparities.
Continually improving community health should be part of the DNA of a health care organization and its board.
Boards can advocate for policy changes or ways to harness community resources.
Presented by Kaufman Hall's Anu Singh, this webinar provides guidance for hospital and health system boards to strategically consider.
This webinar: Makes the case for health system engagement in multi-sector initiatives for improving community health. Discusses challenges system boards and leadership teams will likely have in participating in community health improvement. Makes recommendation for consideration by health system boards and leaders to make community health improvement an organizational and governance priority.
The six videos and discussion guide included in this resource are designed to provide trustees with an overview of population health strategies, the foundational capabilities that health care leaders are using to redesign care, the importance of developing new partnerships, as well as specific actions for how trustees can participate with their organization's leadership team to advance health within their community.
Philanthropy can drive innovative initiatives to address social, economic, educational and quality of life issues in the community.
Webinar Tax-Exempt Hospital Requirements: "Community Health Needs Assessments."
In pursuit of its longstanding vision of a "society of healthy communities where all individuals reach their highest potential for health," the American Hospital Association supports hospitals, health systems and related organizations in engaging in strategic initiatives that together create a path toward advancing health in America.
Hospital and health system boards and leadership can advance their understanding of population health and how population health management fits into organizational priorities by considering the following questions.
An aging population, increasing rates of chronic disease and the onset of value-based payment structures are among the many drivers that have moved hospitals and health systems in recent years to take a more prominent role in disease prevention, health promotion, and other public health initiatives.
Health care is transforming to a value-based model, with the goals of improved care quality, access and outcomes for consumers, at lower costs. The means of achieving these goals is the effective management of health and health care services over the continuum of a population's care and service needs.
Hospitals' and health systems' accountability and commitment to their communities are not only for the care provided within the organizations' walls, but also for improving the overall health of the communities they serve. Many are acting on that commitment by striving to achieve the goals of the Triple Aim.
Lessons Learned from Foster G. McGaw Prize Recipients Community Partnership Profiles - Advances in Health Care Governance Series.
This report discusses the complex challenges involved in community health improvement and makes the case for why health systems should take a substantial role in the multi-sector collaboration needed to achieve significant impact.
The American Hospital Association (AHA) Board of Trustees, in 2015, created a task force to address these challenges and examine ways in which hospitals can help ensure access to health care services in vulnerable communities. The task force considered a number of integrated, comprehensive strategies to reform health care delivery and payment. Their report sets forth a menu of options from which communities may select based on their unique needs, support structures and preferences.
The U.S. health care system is quickly moving toward a care delivery model that encompasses entire populations, not just the patients who present themselves for care. This is because many at-risk individuals in the community seldom, if ever, seek treatment or health screenings—and they have a disproportionate impact on total health care spending.