Webinar
Developing Creative Affiliations for New Capabilities
Today, health care organizations are facing demands for levels of efficiency, quality, and service previously unknown in the field. In response, hospitals and health systems are seeking a new array of capabilities, including more rigorous cost management, expanded networks, enhanced corporate and market scale, consumer strategies, risk contracting, consistent care processes, and clinical interventions to maintain the health of high-risk people. For many organizations, achieving these capabilities requires affiliations of a very different structure and complexion than traditional mergers and acquisitions. Presented by Kaufman Hall's Anu Singh, this webinar provides guidance for hospital and health system boards to strategically consider:
The environmental forces driving partnerships
The difference between a transactional and a transformational partnership
The key attributes of a creative partnership
PRESENTER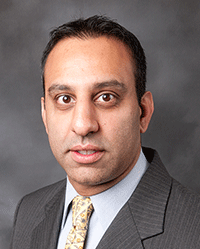 Anu Singh, a Managing Director of Kaufman Hall, provides financial advisory services to health care organizations and companies nationwide. Mr. Singh leads the evaluation, structuring, negotiation, and execution of mergers, acquisitions, partnerships, joint ventures, and other forms of transactions. He also leads projects involving the assessment of strategic options, growth strategies and business unit/segment viability. His clients include national and large multi-regional health systems, academic medical centers, community hospitals, large physician practices and groups, health insurers, non-acute care providers, and capital providers to health care entities. Mr. Singh has advised on or evaluated more than 100 health care transaction-related engagements.