Upcoming AHA Conferences
Please continue to check this page for upcoming educational opportunities.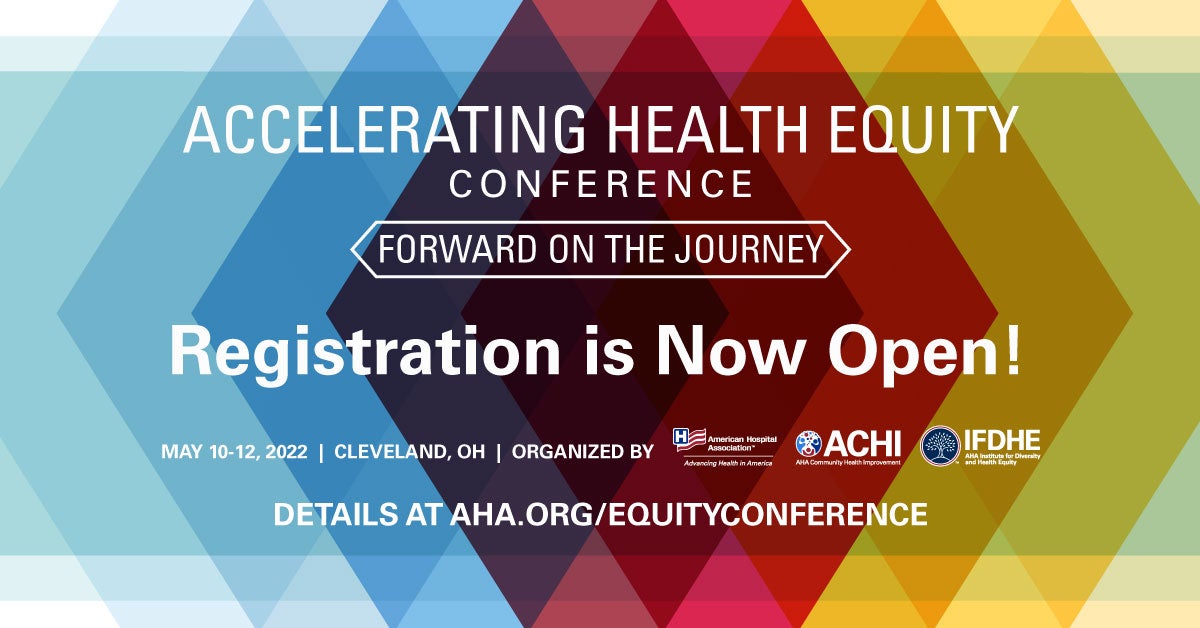 Join leaders at the 2022 AHA Accelerating Health Equity Conference for a time to connect and collaborate to advance community health, well-being, and equity. Early bird registration available through March 31!
The 2022 AHA Leadership Summit, July 17-19 in San Diego, features educational programming linking the work of governing boards to the challenges of delivering better care and greater value, ensuring financial stability, enhancing public trust and confidence, addressing workforce challenges and improving the health care consumer experience through operational excellence, creative partnerships and redefined delivery models. Our governance track features fellow trustees and health care governance expert Jamie Orlikoff, president, Orlikoff & Associates, Inc., and national advisor on governance and leadership to the American Hospital Association. Learn more.