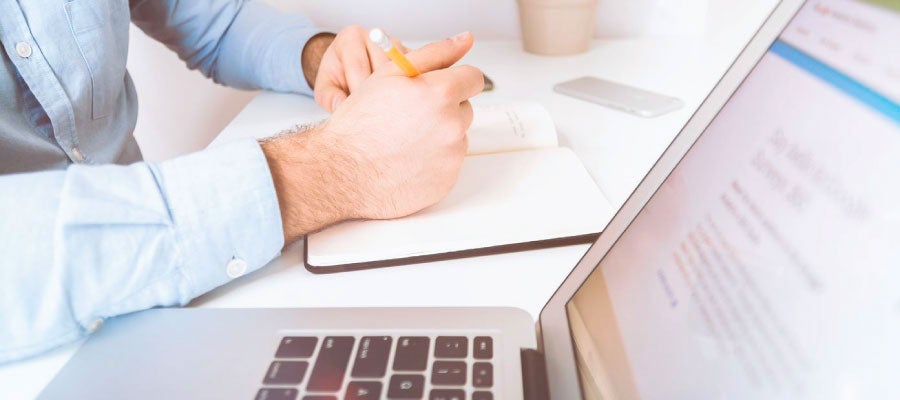 Articles and Toolkits on Health Equity, Diversity and Inclusion
Baystate Health CEO Mark Keroack discusses how health care boards can play an essential role in diversity strategies.
Understanding a board's aptitude and ability to advance health equity should be a key element of board strategy.
Open discussion, continued engagement and genuine effort can support meaningful and sustainable improvement in board diversity.
The AHA's Institute for Diversity and Health Equity released a new toolkit. This toolkit offers guidance to hospitals and health systems on how to build effective hospital-community partnerships, while recognizing the strategies presented are designed to meet hospitals and health systems where they are on their health equity journey.
From developing partnerships within their communities to taking action to address food insecurity, hospitals and health systems are tackling disparities and inequities in a year that was challenged by the ongoing COVID-19 pandemic.
Learn how three AHA member health systems accelerated diversity efforts and effected genuine change through executive leadership, board support, creativity and commitment.
The AHA's Institute for Diversity and Health Equity released a new toolkit with strategies for advancing diversity and inclusion in hospitals' and health systems' leadership and governance. "Support from organization leaders and governing bodies is imperative in carrying out successful and sustainable diversity and inclusion initiatives," the toolkit states. "Increasing board diversity and promoting noticeable representation are critical steps to enabling better decision-making; such decisions help deliver better health outcomes for each hospital's patients and the communities they serve." The latest IFDHE toolkit is third in a four-part Health Equity Resource Series. The previous toolkits focused on data collection, validation, stratification and application of patient information to address disparate outcomes, as well as cultural humility and implicit bias training and education.
Trustees are in a unique position to take a leadership role on health equity, diversity, and inclusion. They are business and community leaders and can work closely with their hospital leadership to develop a board strategy and ensure that health equity is included in their organization's strategic plan. Having a board member serve as a champion for health equity, diversity and inclusion will help to underscore the importance of developing, implementing and executing a strategy.
The COVID-19 pandemic's disproportionate impact on Black Americans, Native American tribes and tribal populations, Latino Americans and other communities of color is generating a renewed focus on advancing health equity. The latest toolkit developed by the AHA's Institute for Diversity and Health Equity, Training and the Culture of Learning, as part of its Health Equity Resources series, provides evidence-based practices that support cultural humility along with implicit bias training and education.
To support hospitals and health systems starting from different points on their journey to strengthen health equity, the AHA's Institute for Diversity and Health Equity (IFDHE) is preparing four new guidance and resource toolkits to share evidence-based practices to inform organizational next steps. This first toolkit of this series focuses on approaches to promote data collection and stratification to improve patient outcomes.
Addressing misconceptions that stymie efforts to recruit for greater board diversity.
Inclusion, equity and understanding your community are key.
The Institute for Diversity and Health Equity's survey into the gains and gaps in hospitals' and health systems' efforts provides a nationwide snapshot of work underway and where we must accelerate. It reflects trends that are taking hold in hospitals and health systems, and it provides strong direction we can all follow. This report provides a snapshot into the state of health care equity; a discussion guide for leadership teams; and actionable steps hospitals and health systems can take to make a difference. Also developed was a resource with measures and tools that can assist your organization in identifying the right equity metrics so that you can measure and track progress in these pivotal areas.
In her recent blog post, Joy Lewis, AHA's senior vice president for health equity strategies, discusses how hospitals and health systems can use the AHA Trustee Match Program and other initiatives undertaken with strategic allies to advance health equity, diversity and inclusion in the communities they serve.
This resource highlights steps hospitals can and are taking to address disparities that arise during the fight against COVID-19. It includes examples from hospitals that are taking actions to ensure vulnerable populations are receiving equitable care including educating on disease prevention, collecting patient data and leveraging community partnerships.
Lanc Co MyHome, a cross-sector coalition housed at Penn Medicine Lancaster General Health in Pennsylvania, brings together more than 200 partners to address housing challenges for vulnerable populations. During the COVID-19 pandemic, the coalition has developed several initiatives, including to help identify, treat and prevent the spread of COVID-19 among the most vulnerable individuals.
COVID-19 has made it clear that addressing health equity is necessary to improve health and save lives, and hospital and health system trustees need to lead and collaborate in these efforts.
Hospital and health system board members play a critical role in prioritizing, understanding and collaborating to improve health equity.
Increasing diversity in health care leadership and eliminating care disparities are critical to ensuring high-quality care for all. The renamed Institute for Diversity and Health Equity has created a new model for the American Hospital Association's (AHA) continued work on these issues and is engaging broader participation.