Webinar
Supporting High-Performing Boards: Dedicated Governance Leadership
Does your health system have multiple boards functioning at different levels across your organization? Is each board receiving the meeting, committee, education and other support needed to govern effectively? Do staff that support your organization's boards also have many other nongovernance responsibilities? Is it time to consider dedicated governance leadership?
Presenter Luanne R. Stout addresses these and other questions to help determine the level of governance leadership your organization needs to build and sustain high-performing boards. In this webinar Stout outlines the components of a well-designed plan for governance, the roles of governance leaders and the knowledge and skills required at increasing levels of governance responsibility. She discusses factors boards and organizations should consider in determining the type and level of governance leadership they need. She also suggests questions to consider in making this determination in today's dynamic, high-stakes health care governance environment.
PRESENTER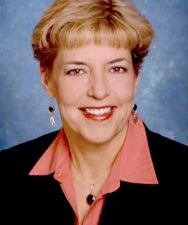 Luanne R. Stout is the President/CEO of Luanne R. Stout & Associates, Inc., a governance consulting firm. She has over 40 years of governance experience, including 20 years as Vice President / Chief Governance Officer/Corporate Secretary for one of the largest non-profit health care systems in the country. She has worked with non-profit and public systems, hospitals, physician organizations, joint ventures, and others to develop their governance structure and infrastructure, including after mergers and progressive governance restructuring.
Luanne has been published, quoted, and featured in respected trade journal articles and has been a featured speaker in national and state conferences across the country.