Safety and the Road to COVID-19 Recovery: The Role of the Board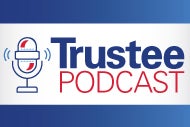 Governance expert Jamie Orlikoff and James Reinertsen, M.D., present a brief, on-demand podcast outlining issues and actions that health care boards should consider as their organizations resume non-emergency care and anticipate and prepare for patient and staff safety concerns in a new landscape of care.
The presentation highlights issues such as: how boards can embrace a proactive, prospective role in ensuring effective emergency planning; patient safety concerns to consider as hospitals and health systems resume non-emergency procedures; the board's role in communicating with and asking questions of management during a unique, unprecedented situation like the pandemic; what boards should look for in a hospital or health system safety plan.
Click here to listen to this podcast.
Please note that the views of the presenters do not always reflect the views of the AHA. This podcast is an AHA members-only resource. Unauthorized participants and/or any party that aids and abets such unauthorized participants may be subject to criminal and civil penalties under both state and federal laws. Please contact AHA at 800-424-4301 or ahahelp@aha.org with questions
Presenters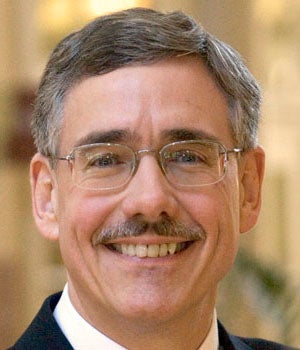 Jamie Orlikoff is president of Orlikoff & Associates, a consulting firm specializing in health care governance and leadership, strategy, safety and quality, and organizational development. He is an advisor for Trustee Services at the American Hospital Association. He was named one of the 100 most powerful people in health care in the inaugural list by Modern Healthcare magazine. Jamie has been involved in leadership, quality and strategy issues for over 40 years. He has written 15 books and over 100 articles, and has served on hospital, health system, college and civic boards. He is the chair of the board of the St. Charles Health System in Bend, Oregon, and was vice chair of the board and chair of the governance committee at Virginia Mason Health System in Seattle until reaching his term limit. He is an author of the book "Board Work: Governing Health Care Organizations," which won the ACHE James A. Hamilton Book of the Year Award, and the primary author of "The Future of Health Care Governance: Redesigning Boards for a New Era."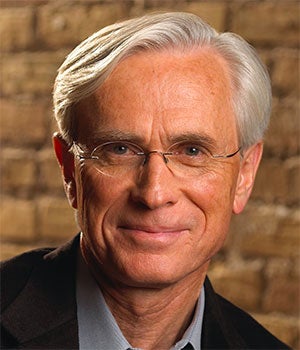 James L. Reinertsen, M.D. heads The Reinertsen Group, an independent consulting and teaching practice focused on improving the clinical quality performance of health care organizations. From 2001 to 2013, he was a Senior Fellow at the Institute for Health Care Improvement in Boston, where he developed and delivered IHI's programs for Boards, executives, and physician leaders. The winner of the 2011 John L. Eisenberg Individual Achievement Award for his decades of US and International leadership for clinical quality and safety, Dr. Reinertsen has an unusual combination of skills and experience. He practiced internal medicine and rheumatology for 20 years, and has also been an influential and admired health system CEO, leading health care quality improvement in medical groups, hospitals, and academic health centers. He was the CEO of Park Nicollet Health Services in Minneapolis from 1986- 1998, and the CEO of a 6 hospital system in Boston, (CareGroup, including the Beth Israel Deaconess Medical Center, Mount Auburn, and New England Baptist hospitals) from 1998-2001. Dr. Reinertsen was a founder and first Chairman of the Minnesota's Institute for Clinical Systems Improvement, and is a former board member of the American Board of Internal Medicine, as well as the former Chairman of the Board of the American Medical Group Association. He is an Honorary Fellow of the English National Health Service's Institute for Innovation and Improvement. The author of over 70 scholarly papers, and a 2005 book titled Ten Powerful Ideas for Patient Care Improvement, Dr. Reinertsen is a graduate of St. Olaf College and Harvard Medical School.