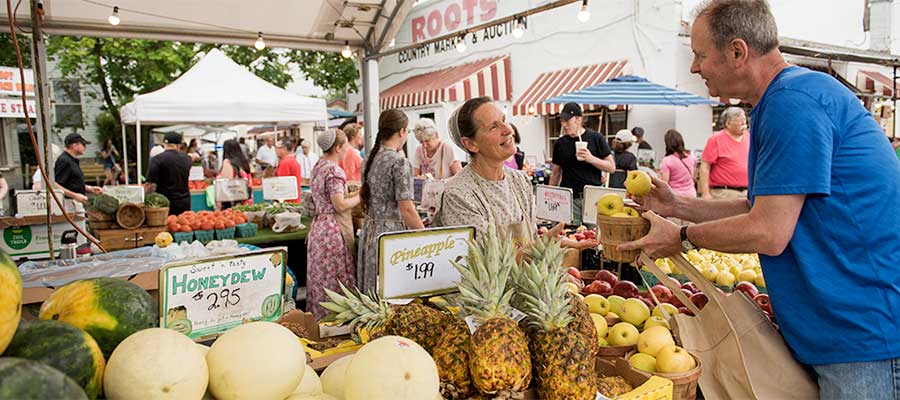 Making Community Health Improvement the Heart and Soul of Governance
Governance lessons learned from a health system committed to improving community health
By Carolyn F. Scanlan
Viewpoint
Population health. Community health. Social determinants of health. These are key components of the framework that leading hospitals and health systems are building to raise the quality of life, health and well-being in the communities they serve.
Many boards are aware of these components and the work their health care organizations are doing to address them, often with the help of other community partners. However, their connection to this work may occur only episodically — for example, when the board reviews the level of uncompensated care their organization provides and the community health improvement work it does each year, as part of the board's oversight for state and federal community benefit requirements and reporting.
As boards focus on traditional issues of assuring a high level of quality clinical care, services and financial performance, community health issues are becoming equally important. Penn Medicine Lancaster General Health (LGH) in Lancaster, Pa., believes that these fundamentals are enhanced by effective community and population health integration.
At LGH, we also believe this work is meaningful and creates true benefit for communities. Yet, boards may find themselves asking what their role should or could be if continuously improving the quality of health and well-being of their communities is the heart and soul of the organization and its governance.
As vice chair of the LGH board, I have seen the results that can be achieved when continually improving community health is part of the DNA of the organization and its board. Our commitment to this work started decades ago, and the lessons we have learned can help other organizations and boards committed to continuous improvement of community health.
The Lancaster General Health Story
LGH is composed of a 507-bed teaching hospital, 97-bed women and babies hospital, a 59-bed rehabilitation hospital, a 126-bed behavioral health hospital and 18 outpatient facilities throughout Lancaster County. These facilities are supported by 58 primary and specialty-care physician practices, school- and community-based clinics, and other care and teaching programs.
Because Lancaster County does not have a public health department, a variety of community organizations work together to focus on community health improvement. In 1990, LGH and more than 30 community partners joined forces to establish a health collaborative called LiveWELL Lancaster County Coalition. Every three years, LGH and LiveWELL consolidate their health assessments into one countywide assessment and work together to prioritize and address significant health needs. In 2016, the county's top three health needs were mental health and well-being, obesity and substance abuse — ranging from tobacco use to opioid use disorder. The LGH 2016–2019 strategic plan adopted these priorities and in addition focused on key social determinants of health that underlie them: disparities, poverty and access to care. More than 80 initiatives were developed to address these priorities. Annually, our organization provides nearly $100 million in community benefit funding to support the work of community partnerships and care for patients with income up to 400% of federal poverty level guidelines.
Our chief executive officer and community-led board of trustees guide and oversee our organization's community benefit priorities. The Mission and Community Benefit Committee of the board provides oversight for all community benefit activities, establishes our local health priorities and monitors the health status of the communities we serve. The LGH board vice chair historically has chaired this committee, underscoring this leadership commitment. LGH's executive leaders actively participate on numerous community boards of directors and coalitions to address the issues that challenge our community, modeling and supporting this commitment for all employees.
LGH's Community Health and Wellness Department carries out the work of the board's Mission and Community Benefit Committee and collaborates with community groups to develop community health needs assessment (CHNA) findings. Improvement strategies are developed and tailored to meet specific needs through work with city and county agencies and critical partners such as federally qualified health centers, free clinics and social service providers. Additionally, LGH operations and service lines are aligned and incorporate the CHNA and health priorities.
LGH has integrated its health priorities into the work of our primary care practices (patient-centered medical homes), Care Connections and regional care teams. While LGH has been working on community health needs for decades, during the past five years the health system has tightly integrated this work into its care delivery models. LGH believes that this is what differentiates it from other community health efforts. LGH primary care physicians screen for such things as depression, smoking, food insecurity, housing needs, utilities issues, transportation needs and interpersonal violence. As a result of this screening, LGH can make immediate referrals and provide needed services. For instance, LGH offers integrated behavioral health counselors at its primary care practice sites for immediate psychological and emotional support, which can lead to "warm handoffs" to regional safety-net hubs created with the United Way. In addition, screening for food insecurity has led LGH is introduce a "Food Farmacy" program for individuals with limited access to healthy food.
As one of the largest health systems and safety nets in the county, LGH has taken a leadership role in establishing and facilitating numerous countywide coalitions that focus on improving health at the individual, family, community and societal levels. The health system provides programs and services to those in need, and works strategically with community partners to influence policy, systems and environmental solutions that ensure lasting change.
Three principles continue to guide LGH's commitment:
Partnerships are powerful.
Partnerships are built on trust.
Measure project impact and share results.
Outcomes and Lessons Learned
Lancaster County consistently ranks among the top 10 healthiest counties in the state of Pennsylvania. In 2018, LGH received the AHA's Foster G. McGaw Prize for Excellence in Community Service, an important milestone on our ongoing journey toward better health for our community. This recognition has helped us reflect on the lessons we have learned on our journey thus far.
Of most importance is our commitment to community health improvement — and to making this work a part of the organization's and board's DNA, rather than viewing it as a collection of projects or initiatives. This is essential because it takes decades to influence community health priorities and requires that community health is built into the organization's ongoing strategic priorities.
The importance of working through partnerships cannot be overestimated. Partnerships are the foundation of all our community benefit initiatives. We understand that LGH alone cannot have a meaningful, sustainable impact on improving community health and well-being. We also have learned that operating within a sociological framework that addresses policies, systems and environmental solutions is key to long-term sustainable impact.
It is critical for hospitals and health systems committed to this work to recognize they are on a journey that has no end. Our 2019 community health needs assessment identified the following areas of greatest need:
access to care;
family-sustaining incomes;
accessible transportation;
affordable and quality housing; and
safety from violence and adverse childhood experiences.
Interventions to address these needs over the next decade include:
Focusing on root causes of poor health.
Strengthening community partnerships.
Leveraging the full resources and influence of LGH to create change, by becoming an anchor organization that provides significant financial investment and purchasing emphasis in the community as well as other support for community health improvement.
At LGH, we recognize there is always more to do to improve community health, and the most important question we must continue to ask ourselves is, "What's next?"
Carolyn F. Scanlan

(cfscanlan@gmail.com) is vice chair of the board of Penn Medicine Lancaster General Health in Lancaster, Pa., and chair-elect of the American Hospital Association's Committee on Governance.

Please note that the views of the author do not always reflect the views of the AHA.