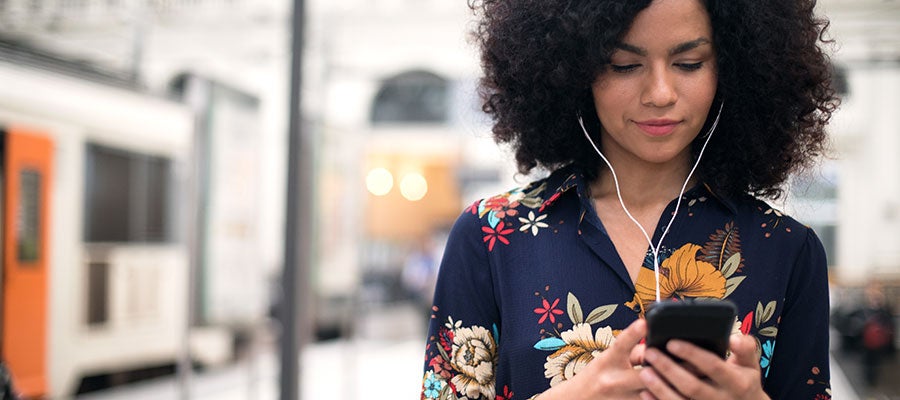 Podcasts on Health Equity, Diversity and Inclusion
Join us as three trustee leaders answer questions about advancing board diversity and how governance may evolve in an ever-changing health care environment. Dr. Kavita Patel is a board member of SSM Health. Dr. Carolina Reyes is a board member of CommonSpirit Health. Phoebe Yang is a board member of CommonSpirit Health, GE HealthCare and Doximity. This two-part podcast series is hosted by Sue Ellen Wagner, vice president of Trustee Services.
In this 20-minute video conversation, Maria Hernandez, Ph.D., president and chief operating officer of Impact4Health, and Karma Bass, senior principal at Via Healthcare Consulting discuss how boards can focus on health equity discussions by engaging in a survey tool to identify strengths and weaknesses to prepare for advancing health equity within their communities. This opportunity can be used for board education.
Carol Lovin, Atrium Health's executive vice president, chief integration officer and system chief, talks with me about how the board is working to advance and support health equity strategies across the health system. Atrium Health received the 2021 AHA Carolyn Boone Lewis Equity of Care Award.
This "Value Break" video podcast — available to AHA members only — highlights how hospital trustees can use the AAMC Center for Health Justice's 10 Principles of Trustworthiness to build long-lasting, trusted relationships with communities. Additionally, a trustee from CommonSpirit Health shares the organization's community engagement efforts to address health equity. Resources shared during the podcast include: AAMC's The Principles of Trustworthiness and AHA Trustee Services Resources on Health Equity, Diversity and Inclusion.
Joy Lewis, AHA's senior vice president of health equity strategies and executive director of the Institute for Diversity and Health Equity, is a guest on InOn Health's podcast, during which she discusses the role that hospitals and health systems play in striving for health equity, as well as opportunities to eliminate health disparities and AHA's vision to support its membership in these efforts.
In this conversation, Elisa Arespacochaga, vice president of the AHA's Physician Alliance and interim executive lead for the AHA's Institute for Diversity an Health Equity, talks with Essa Mohamed, PhD, Class of 2020 Bush Foundation Fellow and NIH Fellow at Mayo Clinic's Department of Cardiovascular Medicine, about ways to advance health equity and reduce health care disparities through research and clinical trials. We'll learn about the impact of community based participatory research and strategies to engage the community in hospital and health systems research goals.
Hospital and health system trustees are promoting value in their communities by tackling societal factors that influence the health and well-being of their communities. Joining Priya Bathija, AHA's vice president of Strategic Initiatives, are three trustees, Bill Menner, Chair at UnityPoint Health, Grinnell Regional Medical Center; and Trustee at UnityPoint Des Moines, Dr. Winfred Parnell, Chairman at Parkland Health & Hospital; and Carolyn F. Scanlan, Vice Chair at Penn Medicine Lancaster General Health and Trustee at Penn Medicine. In this two-part podcast, these trustees will discuss how their boards have made community health a strategic priority for their organizations, and how they prioritize, collaborate, measure and fund these important efforts in partnership with community stakeholders.
Listen in as Maria Hernandez, Ph.D., president and chief operating officer of Impact4Health, and Karma Bass, senior principal at Via Healthcare Consulting, discuss the health equity challenges that board members can expect to encounter and how best to tackle them. They review the kinds of data that should be included in board reports and dashboards to improve visibility of the issues of inequity. They also offer suggestions for navigating difficult conversations about race and privilege, and outline specific steps boards can take on their journey to better understanding and addressing the pernicious inequities that affect our health care delivery systems nationwide.