Boards Addressing Social Needs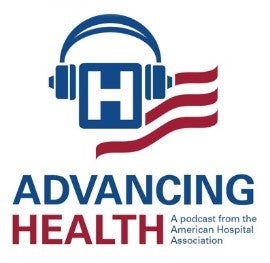 The American Hospital Association is pleased to offer you access to two podcasts on social determinants of health. "Boards Addressing Social Needs" discusses how hospital and health system trustees are promoting value in their communities by tackling societal factors that influence the health and well-being of their communities.
Joining Priya Bathija, AHA's vice president of Strategic Initiatives, are three trustees, Bill Menner, Chair at UnityPoint Health, Grinnell Regional Medical Center; and Trustee at UnityPoint Des Moines, Dr. Winfred Parnell, Chairman at Parkland Health & Hospital; and Carolyn F. Scanlan, Vice Chair at Penn Medicine Lancaster General Health and Trustee at Penn Medicine. In this two-part podcast, these trustees will discuss how their boards have made community health a strategic priority for their organizations, and how they prioritize, collaborate, measure and fund these important efforts in partnership with community stakeholders.
Please note that the views of the presenters do not always reflect the views of the AHA. Please contact AHA at 800-424-4301 or ahahelp@aha.org with questions.
Listen Now!