Webinar
Reaching for the Stars: Health Care Governance Best Practices
Now, more than ever, boards of not-for-profit organizations feel compelled to up their game. Most have mastered the basics of governance, and they now want to use governance 'best practices.' They study what stellar boards are doing, so they, too, can reach for (or become) governance stars.
This webinar provides specific examples of and practical tools used by the highest-performing boards as they move toward five categories of advanced governance practices: Visionary, Strategic and 'System'-focused; Nimble, Streamlined and Clear; Intentional, Disciplined and Consistent; Competency-based, Educated and Evaluated; and Objective, Transparent and Accountable.
Presenter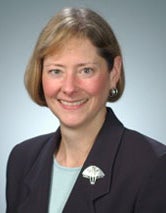 Pam Knecht is President and CEO of ACCORD LIMITED, a national consulting firm based in Chicago. During its 26 year history, ACCORD has worked with over 400 health organizations across the country assisting boards and CEOs with board education, governance assessment, restructuring, strategic planning, organizational diagnosis and change management, team effectiveness, and merger/affiliation facilitation.